OH GOSH I gotta edit these all bc everything is in Hugo shortcode lol. Cannot be viewed in Obsidian at all.
I used to not see the big deal about art. But art is nice.
Pretty thing that make me go "ooo"
My pinterest board on art at pinterest.com.au.
bookmark by ali beaudette
Link: Working as of 2022-06-21, archived 2022-01-24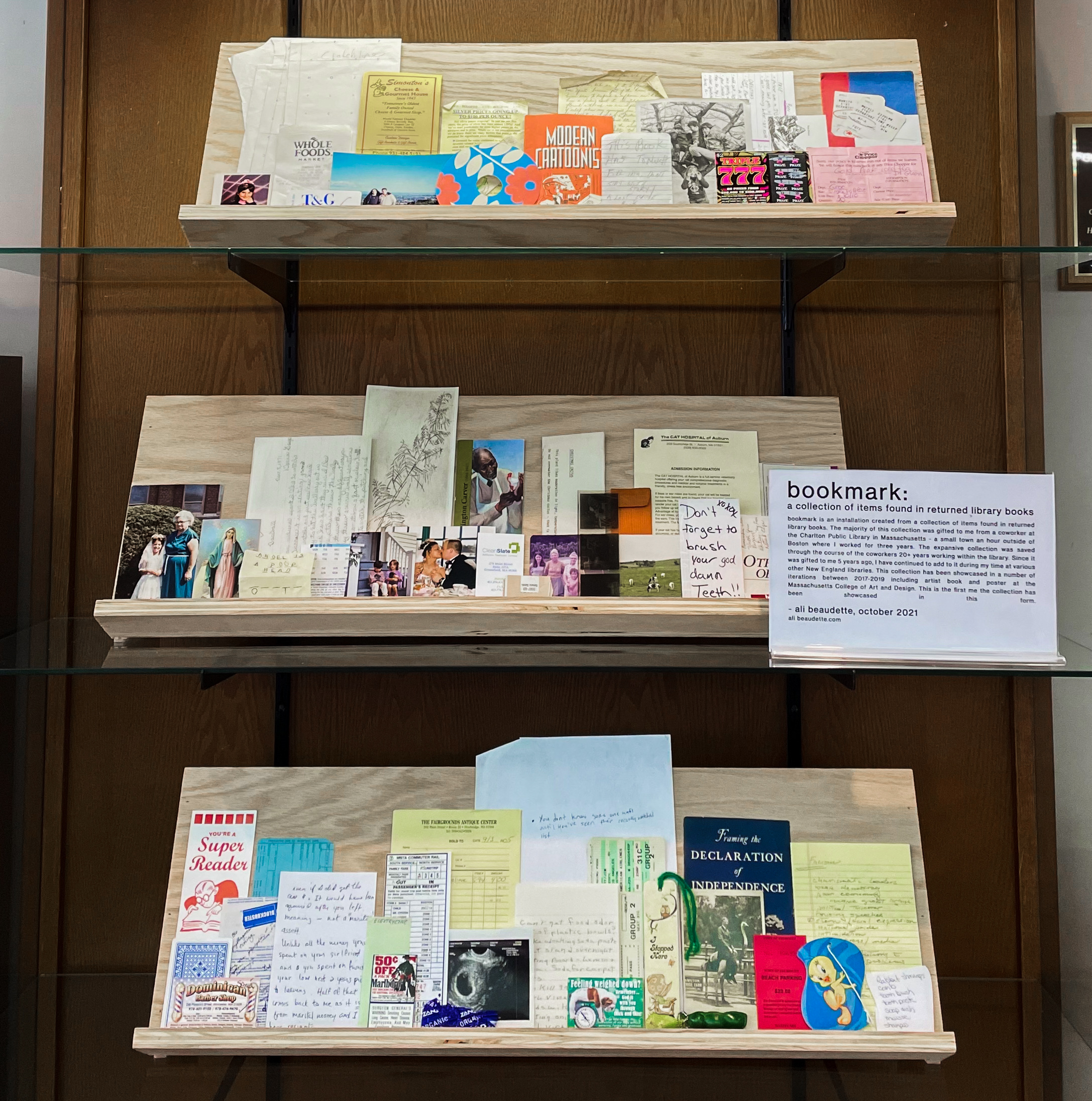 Candace Hicks art
Link: Working as of 2022-07-02
Notes for String Theory
Link: Working as of 2022-07-02, archived 2022-07-02
Books
Link: Working as of 2022-07-02, archived 2022-03-19
| Some | books |
| --- | --- |
| | |
BATS
Bat art. Purchased as part of Project 4 Awesome 2022. My first perk. Created by Taylor Behnke, and powered by Gatorade. It's a lino print with a diagonal peach to deep lavender gradient and happy little bats. It's so cute look at the little baby bats AGH.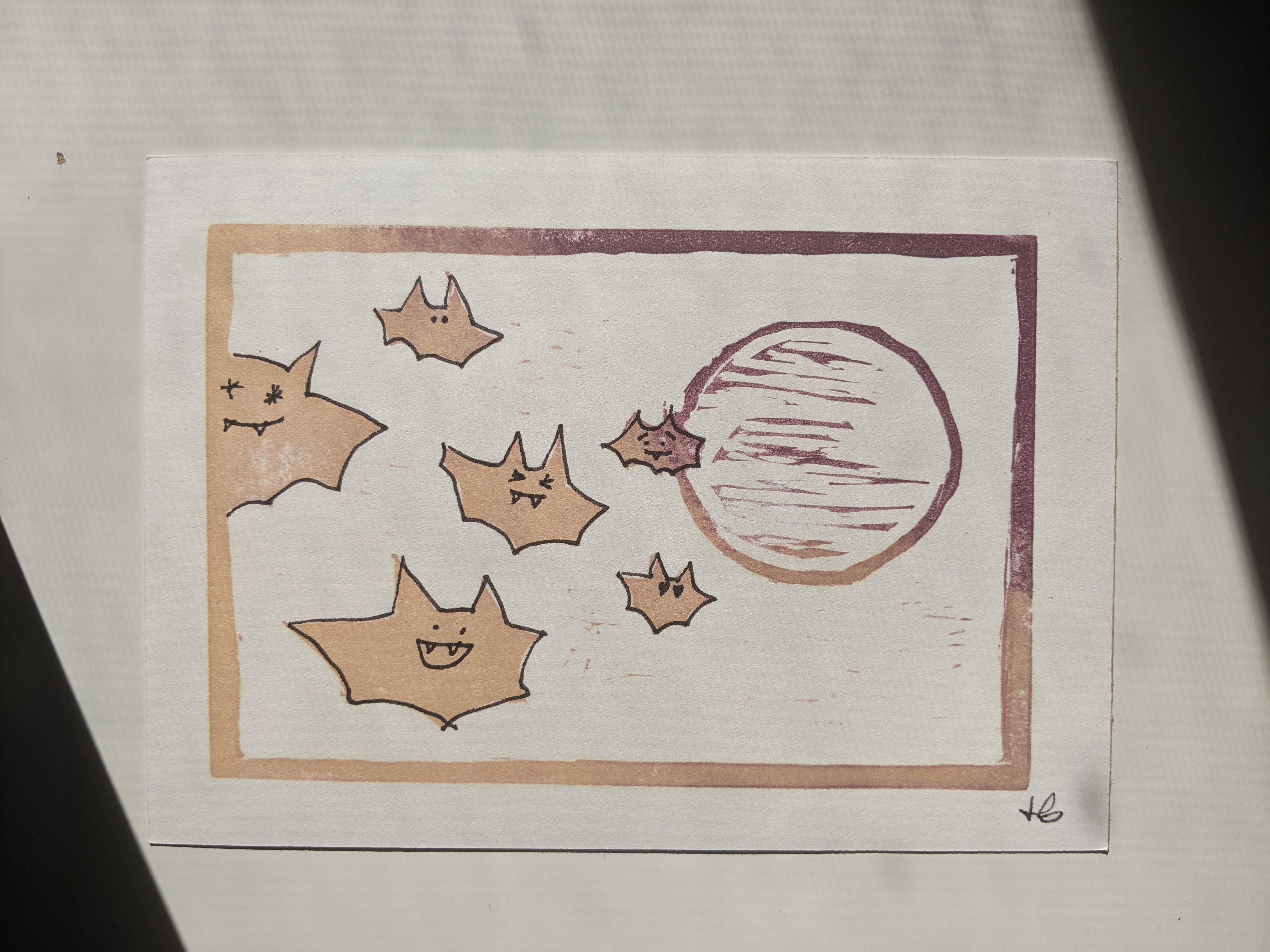 This has a close connection to the beginning of my journey into [[Linguistics]]. At the start of this year (2022), I watched Crash Course Linguistics, hosted by Taylor Behnke, to get a taste of linguistics before my uni semester started. This year, I took my first linguistics course at uni, which I just barely missed the intake for last year. When the 2022 P4A rolled around, I tuned in, and it just so happened that Taylor Behnke was hosting a few hours of the stream. The event also closely coincided with me starting my linguistics course. So, what better way to spend my money than to support a charity event that excites me than buying a piece of art which also commemorates a turning point in my linguistics journey?
Fruit stickers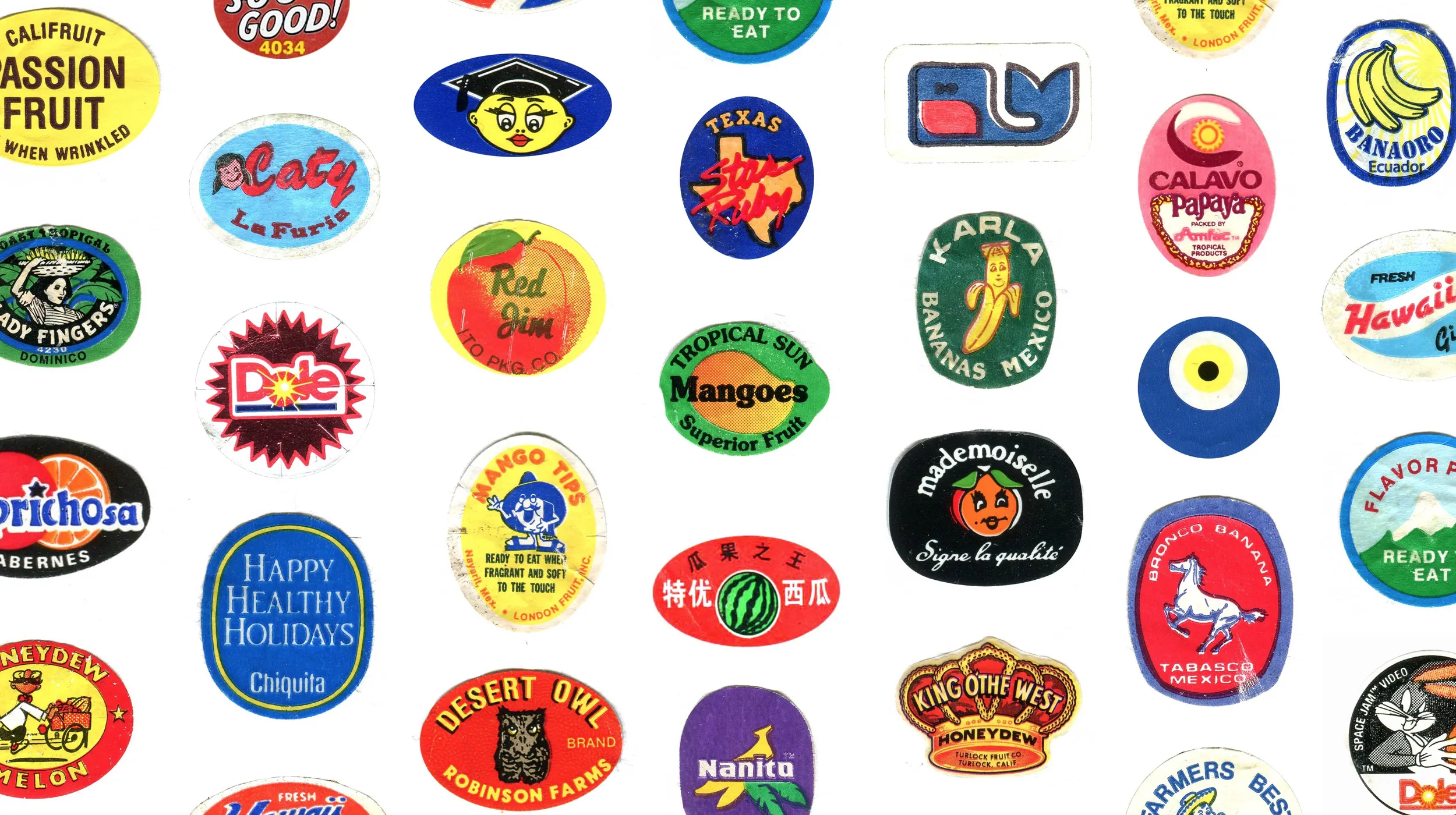 I can't remember why it came up, but I remembered that fruit labels are cool. Here are links, roughly in order of discovery:
Creating art
How to find your art style FAST in 3 easy steps (yeah, really) by Kelsey Rodriguez
Collecting inspiration
Creating connections - Identify
Making a plan - Curriculum-ify
Collecting art